Pay for the service
Immediately after registration, you need to pay for access to the service. We do not provide a free trial. To purchase access, go to the section "Payments" and select the tariff you are interested in. If you have a promo code for a discount, enter it in the field above the list of tariffs and click "Apply".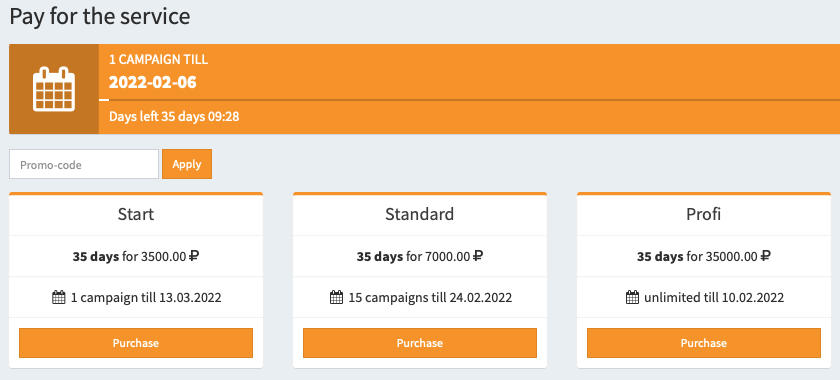 After choosing a tariff, you can proceed to payment. We offer a choice of payment through the service Capitalist or all available online payment options from the Robokassa service, including plastic cards, electronic money (WebMoney, YooMoney and so on) and other payment systems (Qiwi, terminals). Choose the option convenient for you and deposit funds. If the tariff is not suitable, just cancel the payment and select a new tariff.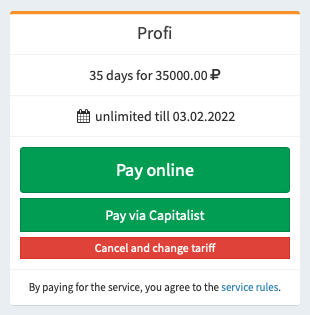 In order not to bother with the number of days in a month and not be sad in February, we believe that there are at least 33 days in one month. Your access will be closed at midnight after the end of the payment period. Please do not forget to make payments on time or take the tariff for a longer period. When the license expires, all API requests start to fail and check of visits is not performed.
When renewing a tariff with the same number of advertising campaigns, we simply add the days to the current balance. If you change the tariff, we convert the current remaining days into money and add them to your payment.